Become Your Community's Learning Center For Building Successful Online Businesses
An online Harris poll found that 72% of households are thinking about starting a home-based business. 72%! What is stopping these everyday people from starting an online business?
Knowledge. Tools. Confidence.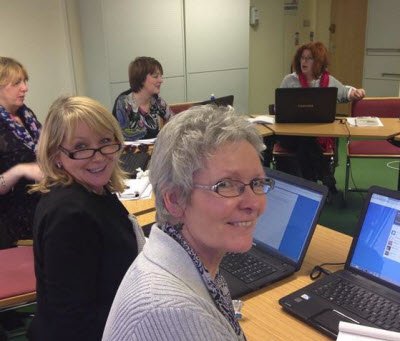 Be the first college or university in your area to satisfy this intense demand, a demand that will increase in today's economic environment. Do more than offer "a course." Make a real and lasting impact on peoples' lives...
Do what other savvy accredited institutions are doing...
Offer SiteSell Education's "Building A Successful Business Using The Internet" course and provide an affordable e-commerce solution for all students, regardless of their age or prior Web knowledge and experience.
The course is available for two popular platforms:
In 10 weekly three-hour sessions, aspiring entrepreneurs learn and do everything required to graduate with a new online business or an improved existing one.
That income-generating outcome is what makes this course so unique. Students create a Web site... and a high-potential business of their own.
"Building A Successful Business Using The Internet" delivers...
A proven step-by-step process,

Pedagogically sound documentation (text and video formats),

A comprehensive suite of integrated tools (no prerequisite tech skills),

Qualified online small business mentors/instructors who engage adult learners,

A well-organized, clearly written syllabus, and

Scheduled feedback and evaluation reporting.
Create A Buzz In Your Community, Too!
Enthusiastic students and instructors are the best indicators of a successful learning experience. This short 5-minute video clip demonstrates why "Building A Successful Business Using The Internet" belongs in your Continuing Education curriculum...
Other key benefits include...
Appeals to a diverse age range (from young adults to seniors),

Attracts larger classes than the usual Continuing Education courses,

Assists promotional efforts to fill registration quota,

Complements other curriculum offerings,

Follows budget parameters for instructor's salaries,

Stays up to date with Internet developments and the online home business industry,

Generates favorable media coverage,

Creates word-of-mouth marketing, which facilitates future student recruitment, and...

Underlines your commitment and reputation for offering quality courses.
Partnering Institutions
An increasing number of accredited universities and colleges are adding "Building A Successful Business Using The Internet" to their Continuing Education course catalogue. Get current course details, along with SiteSell Instructor contact information.
The Student Point of View
We know that people love the Building a Successful Business Using the Internet course. The following video has clips from a recent "graduation" ceremony (actually a party!!!) where, as you'll see and hear, students spoke from the heart.
How Does the Course Work?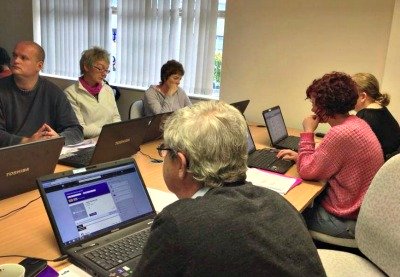 Using current, reality-based theory, proven practices, and integrated tools, the course guides students by the hand through the process of creating a popular, income-generating business.
For their part, a student needs to bring the following to the course ...
1) Motivation to create an online business based on a passion or special interest.
2) Ability to write simple text equivalent to an inter-office memo.
3) Access to a computer and Internet connection for homework assignments.
4) Availability of eight hours per week (outside of class time) to dedicate to site- and business-building efforts.
The course's content is divided into 10 units, each with its own focus...
Understand "PREselling" (vs. "selling") -- Content Traffic PREsell Monetize concept; success examples, entrepreneurship; accessing online resources
Brainstorm business ideas -- types of online businesses; entrepreneur/infopreneur; building on passion/hobby/experience
Conduct precise online market research -- lateral and vertical brainstorming; analyze supply and demand
Select an effective domain name -- unifying business concept; searching available domain names; registering a domain
Choose an appropriate site Look & Feel -- using standard and custom templates that will look professional on a variety of devices (desktop and laptop computer, tablets, and smartphones)
Develop original site content -- outline content and write effectively for site visitors; Create search-engine-friendly pages; analyze page content; incorporate keywords; organize content into tiers
Develop an overall Web presence -- website pages, Facebook updates, newsletters, tweets, Pinterest board descriptions, etc.
Incorporate PREselling techniques -- using e-mail giveaways; offering downloadable e-books; offering free online courses
Attract targeted Traffic via multiple sources -- free search engine traffic, social media, blogging, advertising, e-zines, relationship marketing, joint ventures, etc.
Implement diversified money-generating models -- sell your own products or services, incorporate Google AdSense ads, generate finder's fees, become an affiliate for other merchants' products/services, charge site membership fees, etc.
The course is not about "putting up a site." It's all about building a real business.
Two Versions of the Course are Available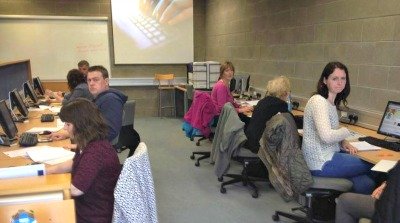 There are two versions of the "Building a Successful Business Using the Internet" course. There is the SBI! version and an SBI! for Wordpress version.
Days 1 through 5 are identical, regardless of course version. In this first half of the course, we teach you how to create a solid foundation for a thriving and sustainable online business.
From Day 6 onward, you begin to build your online presence, first with your website and then by extending exposure to your brand via social media and other relationship-building efforts.
The version of the course that you sign up for will determine the platform and tools you will use to construct your website.
SBI! -- SBI! is an all-in-1 package of software and tools that which takes away much of the technical aspect of building an online business. It is ideal for the beginner and pro alike.

SBI! for Wordpress -- This version is for those who want to build their online business using WordPress (self hosted version, not WordPress.com).
Contact SiteSell Education
Make a lasting impact on the lives of individual students, and the overall community you serve. Add "Building A Successful Business Using The Internet" to your catalogue!
For more details about the course and how to get started, contact SiteSell Education Manager Michael Boyter.
About SiteSell Education
SiteSell Education partners with educational institutions worldwide to deliver industry-leading, small business building courses on two platforms: SBI! and WordPress. SiteSell Education is a division of SiteSell Inc.
A privately held Canadian company established in 1997, SiteSell Inc. is an international provider of a proprietary, small business Web site development platform called SBI!.
Since 1997, SiteSell.com has helped regular people build online businesses ("e-businesses") that often outperform larger competitors.